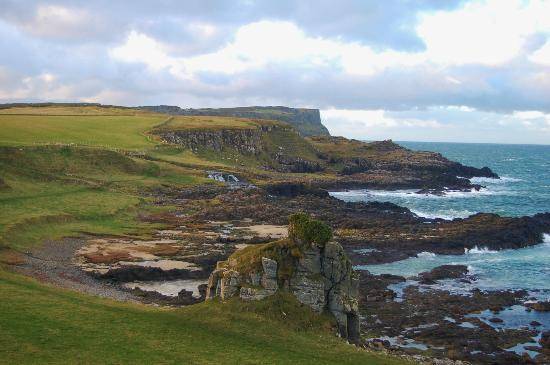 Tour dell'Irlanda del nord sulle orme di "Game of thrones – Il trono di spade" / Roma – Sette regni, tanta magia, prodi guerrieri, forze oscure, tutti lottano per il potere, tutti vogliono conquistare il "Trono di spade".
"Game of thrones" è senza dubbio una delle serie che più ha appassionato i telespettatori negli ultimi anni e se anche voi siete tra i fans del telefilm potreste voler visitare i luoghi in cui sono ambientate le epiche gesta, vedere dove si sono svolte le sanguinose battaglie. Vi proponiamo dunque un'idea di viaggio a tema "Trono di spade", che vi condurrà nella meravigliosa Irlanda!
L'Irlanda è un luogo incantato. Circondati da verdi prati, sovrastati da un pumbleo cielo e sul ciglio di aspre scogliere, se volete ripercorrere i passi degli Stark, dei Lannister, dei Targaryen, il vostro viaggio deve partire da Belfast, dove sono ambientate molte delle scene della serie.
Sempre nei dintorni potete visitare Ballintoy (cittadina dove è stato ambientato lo sbarco di Theon Greyjoy), Downhill Beach (spiaggia dove sono state incendiate le statue dei Sette Dei), il parco nazionale di Tollymore (bosco in cui gli Stark scoprono i metà-lupo).
Siete pronti per l'avventura?